28 June, 2021
Biggest Win in Mega Moolah Slot History
Jon's Heywood's life has changed from Fiat Punto to Bentley Continental GT just after 25 minutes wagering for €0.30/£0.25 spin.

For six years he was TOP-leading gambler with an incredible prize of €17,879,645 at Mega Moolah progressive before he was surpassed in April 2021, and it was Mega Moolah again. Today we'll recall Jons Heywood's incredible story.

What is Mega Moolah?
"I was flicking channels, then watching a history channel about World War II tanks. I was more focused on the TV, than on my laptop. So an advert popped up, and I thought – why not? I didn't really think about bonuses or the pot. I was watching tanks and didn't even notice when the bonuses started to multiply. My first thought was – brilliant, I've won 10 grand here!And then – oh, good God, no. FInally there was a big wheel spinning, and the pointer stopped on the maximum possible line. "I was bowled over. My shift was just in 3 hours", as Jon Heywood recollects his stunning win.

So what is Mega Moolah? For someone who just stumbled a bit with online slots, Mega Moolah is the biggest progressive jackpot game. Millions of euros were paid out to gamblers around the world in such countries like Australia, Canada, UK, Germany, New Zealand, Czech Republic, Netherlands, and many more.

The Biggest Mega Moolah jackpot winners:
● 55% from Canada,
● 15% from England,
● 10% from New Zealand,
● 15% from Europe
● 5% from Asia.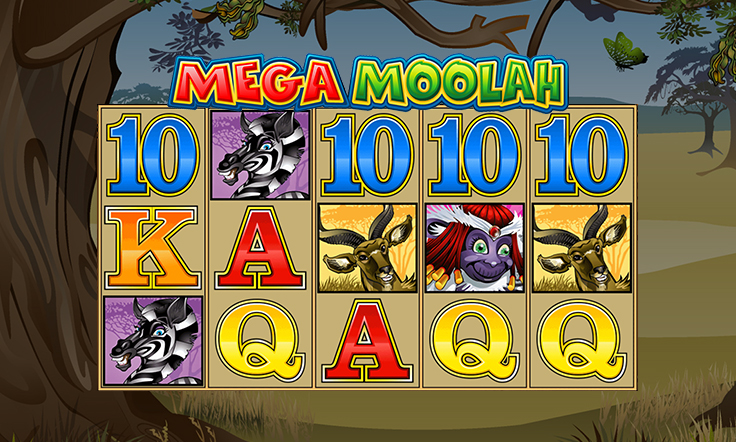 Jon Heywood – The Man Who Won the Biggest Online Jackpot
He was a 26-years-old retired Afghan soldier with middle income living in Cheshire, England. A bit later, after a Mega Moolah biggest jackpot win, he was phoned by Betway officials, and realized that it wasn't a fraud. It seemed that he got used to keeping his emotions inside after his military service, and his boss was more excited than him. The astonishing thing is that he wasn't even an occasional gambler, and it took just 25 minutes from registration to hit the jackpot.

Just for calculation his win of €17,879,645 is equivalent to $20,062,600 or £13,209,300. It's pure luck, because he was wagering just 25 pence per spin. Betway called him the luckiest of all time, and immediately verified his score in the Guinness book of records. Jon Heywood's result was unbeaten until the end of April 2021, when a Belgian player set a new record of €19,400,000. Unlike Jon Heywood he decided to stay anonymous. It isn't surprising after so many documentaries like The Dumbest Lottery Winners Ever, on YouTube. The most shocking case is that of Abraham Shakespeare who was found buried under a concrete slab in his acquaintance's backyard.

Well, first of all Jon Heywood is from England, not from the USA with its long history of psychopaths and maniacs. Second, he put his money in a bank, invested it and didn't blow most of his winnings like many. "For me personally I've got used to earning money and having a wage coming every month. Now it makes no sense to go out and earn an average wage when I'm able, well, to buy some houses, renovate them, and stuff like that. I don't need more than 40 grand". Anyway he has bought a Bentley Continental GT. And converted some cash to make a family. He got engaged to his girlfriend and she gave birth to a girl.

Just to recap, jackpot winners are not always insane. Jon Heywood still buys mass-market sport brands like Under Armour, and not Gucci, Louis Vuitton, or Fendi. He isn't flashing his Rolex and actually he is an Afghanistan veteran who wouldn't splash out money on lux brands and products. Another important thing we want to point out, that his story tells us that online slots aren't fixed and rigged.

If you are still hesitating, you can try loads of free games at DuxCasino. Mega Moolah is an Africa, animals, and safari themed online slot with bonus features and a significant jackpot. The Mega Moolah biggest win isn't the end of the story; the story is still going on and who knows when more breaking news will shake the gambling world. Stay up to date with DuxCasino, play the vintage and newest slots with straight up display, sharp resolution, no skills required, and a random number generator. There are many bonuses for newcomers, and a VIP program for loyal players.

DuxCasino is a prominent player in the gambling industry. We are not rookies or scammers; we pay real money. We are licensed under Malta gambling law, so have no worries about payouts. DuxCasino is a great platform to try to reach a Mega Moolah big win. No cap. Moreover, we have more than 5,000 games from the leaders of the industry – slots, live dealers, lotteries, monopoly, and so on. Don't forget to check promotions to be familiar with the most lavish giveaways. Until next time xx.

Play now
More news