8 July, 2021
Teslottery Results
We are excited and happy to announce the lucky winner of our Teslottery. We hope everyone had lots of fun and an amazing time during the raffle!

The Teslottery lasted for nearly two months between May 5th, 2021 and July 7th, 2021. More than 2,600 players took part with over an incredible 50,000 lottery tickets in total.
Our winner and lucky owner of the new, high-tech, futuristic, electric car: The Tesla Cybertruck is Jeroen T.. He is playing on DuxСasino for almost a year and we're sending him our congratulations with the greatest pleasure. Our lead VIP manager has already phoned to share this happy moment with him in person and he cannot wait for the release date of the Cybertruck later this year. His first reaction was "Pffff I am Speechless! DuxCasino and their employees are the 💣". He will get a fully paid pre-order for this car and will be one of the first owners of the new Tesla Cybertruck after its release this year.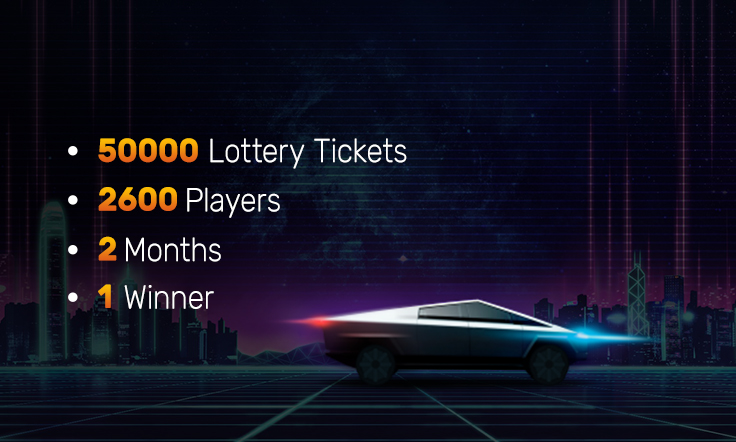 The Tesla Cybertruck can carry over 3000 pounds of weight, seat 6 people comfortably, and has a 17inch advanced touchscreen inside. Impossibly fast, reliably robust, and even bulletproof! What an exciting prize!
Commiserations if you didn't win the main prize this time, always keep an eye out for more promotions which will be held very soon, there is always a chance it can be you next time! Check out our new lottery, July Featherfall, which runs between July 7th, 2021 and July 27th, 2021.

July Featherfall
More news